'BOX2020' | The Corona Year
Especially for collectors and enthusiasts of Maayke's work, a limited edition is available in a 'collector's box', which contains 6 hand-printed works this year. Each work is numbered and signed.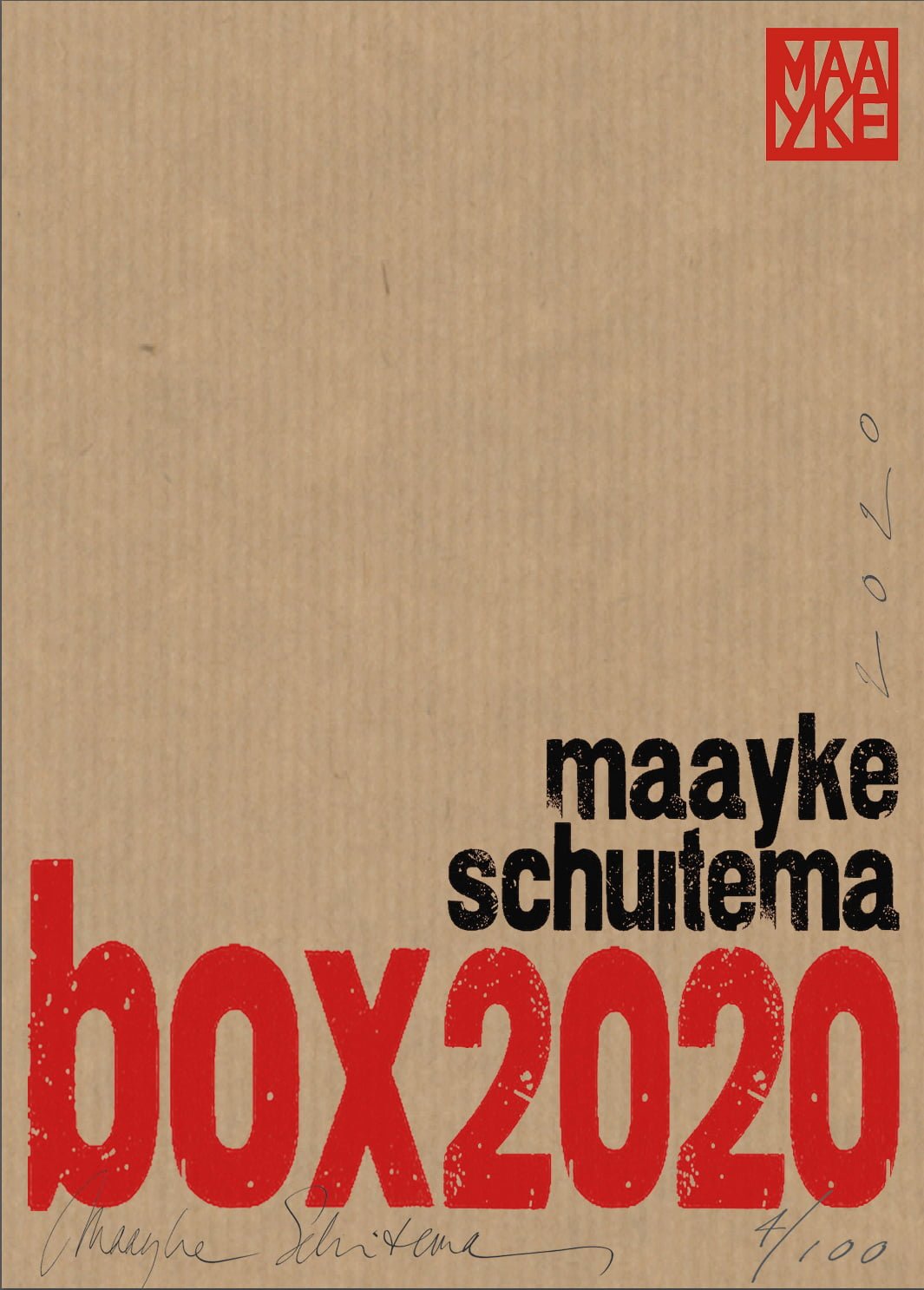 "BOX2020" contains a selection of the works that Maayke has developed over the past year. Because much of Maayke's work is inspired by the most important current events of the year, the works read like a  annual overview.
You can keep the Box in your bookcase or frame the different artworks on the wall.

Collectors and enthusiasts who order "BOX2020" are the first to be eligible to order "BOX2021" next year and will receive an equally numbered edition.